Solar Panel Installers Oxford
Solar Panel Installers in Oxford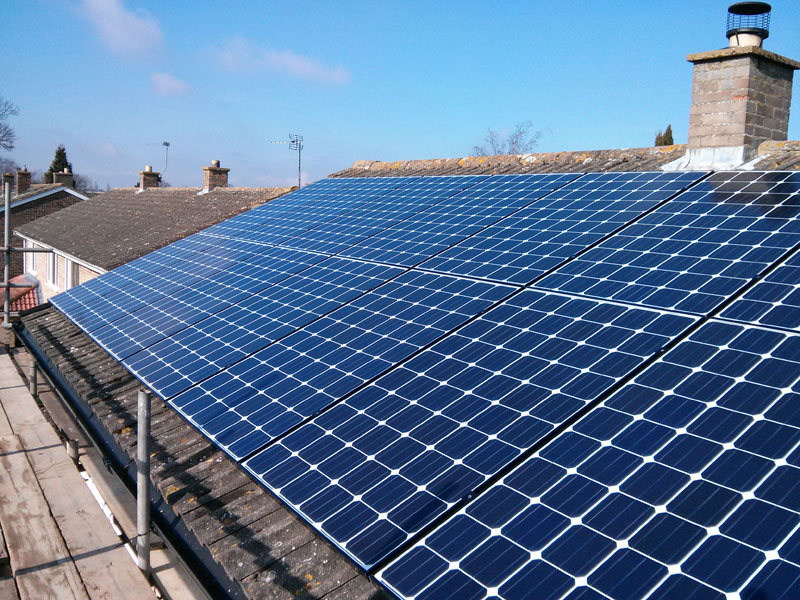 Exeo Energy are experienced solar panel installers based in Oxford. We have many years of experience designing and installing high quality solar panel systems. We design our systems using only the best quality components meaning that our systems will perform well, not just once they are installed but for many years ahead. Most of the systems we install come with advanced online monitoring systems allowing you to clearly see how well your solar panels are performing over time. Our solar panel systems come with a minimum of a 10 year manufacturers warranty on all of the major components giving your piece of mind for many years ahead.
If you are based in Oxfordshire and are interested in finding out about the benefits of installing solar panels for your home or commercial property please get in touch with Exeo Energy today.


Solar Panel Installers
What is a solar panel installer and what do solar panel installers do?
A solar panel installer is normally a limited company or sole trader that specialises in designing and installing solar panel systems. Most solar panel installers will be MCS accredited and be members of a consumer protection organisation like RECC. MCS accreditation means that the installer has passed stringent quality checks both in terms of office based quality systems and in terms of the quality of their solar panel installation work. During the MCS accreditation process an inspector will check that the solar panel installer is qualified to carry out solar panel installation work, that all produts used are MCS approved and that the solar installer is following all of the correct design and health and saftey processes. Being a member of RECC shows that the installation companys sales, marketing and aftersales processes and paperwork are all designed to offer a certain level of protection to the consumer purchasing the solar panel system.
There are a number of other industry organisations that a solar panel company might be members of including the Solar Trade Association (STA) and the British Photovoltaic Association (BPVA) but these are organisations with voluntary memberships.
A solar panel installer or solar panel installation company will normally have a number of key functions:
Site Surveying - assessing properties for the suitability of installing solar panels
System Designing - designing appropriate solar panel options for the customer to consider
Project Management & administration - making sure the sales and installation processes run smoothly
Solar Panel System Installation and Commissioning - The physical installation of the solar panels on the roof and installation and commissioning of all electrical equipment.
Aftercare and system maintenance - Although solar panel systems are generally pretty much 'fit and forget' systems can occasionally have teething problems or develop issues over time.