Buying Solar Panels
A guide to buying solar panels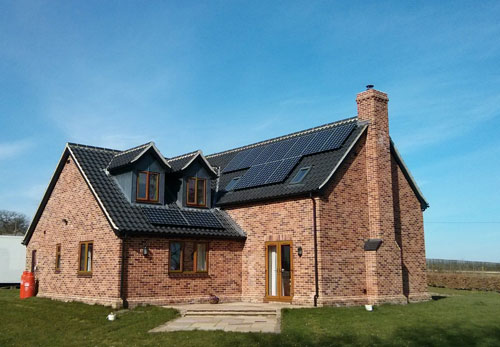 If you would like to buy solar photovoltaic panels in the UK there are a few important things worth bearing in mind before you make a purchase.
This article assumes you are looking to buy a complete solar pv system; designed, supplied and installed by a specialist solar panel installation company.
If you are looking to buy individual solar pv modules for trade or for a DIY project then you will be better off taking a look at the two lists at the bottom of this article.

This article is designed to help individuals and companies who are investigating buying solar panels as complete installed systems for their home or commercial buildings. It covers what we feel are the important aspects to think about when considering a solar energy install.
What to look for when you buy solar panels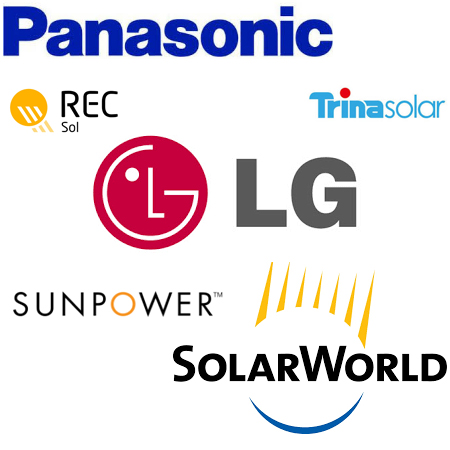 If you want to buy a good quality solar pv system, that will perform well for years to come, it is recommended that you purchase your system as a package from an experienced solar panel installer. The package will normally include the following:
1) A comprehensive site survey to establish site specific issues, design considerations and the available area for solar panels. This will lead to an accurate quotation. This is a free service offered by most installers – but it is a key stage in designing a good quality system and preparing for a smooth and hassle free installation process.

2) The design of the solar pv system – this is to make sure that the panels and inverter are compatible in the suggested configuration, that the cable runs are sized correctly, the roof structure is suitable for installing the panels and wind and snow loading will not be an issue.

3) The supply of solar panels, an inverter and all other necessary hardware required.

4) The installation of the solar pv system and all other necessary work, for example scaffolding if required.

5) The setting up of any monitoring systems so that you can view how your solar panels are performing online.

6) A hand over pack and meeting so that you are familiar with the solar panel system and you have all of the necessary paperwork.

7) Product and workmanship warranties – there will normally be warranty periods for the individual components, e.g.. solar panels and solar inverter but also a second workmanship warranty for the installation workmanship for the entire system
A good installer will have industry accreditations and memberships that will oblige them to offer consumer protection such as cancellation periods. They will also need to make sure that they carry out all of their sales, marketing and installation work up to a high standard, with the consumer in mind.
The solar panel installer will make sure that they are only buying solar panels that are MCS approved and inverters that have the correct certifications for the UK national grid.



Things that are best avoided when buying solar panels:
If you are looking for a well installed, complete system which will be covered if there are any future issues here are some things best avoided:
1) Don't buy solar panels second hand – their warranties will probably be void and they might not be MCS approved

2) Don't buy solar panels seperatly yourself and expect an accredited installer to then install them for you – you might think it will save you money in the short term but a quality solar panel installer needs to know the providence of the solar modules in any systems they sign off as if there are any issues in future they could be liable.

3) Don't buy solar panels that do not have 'MCS' accreditation. If you are looking to be able to claim the feed-in tariffs your solar panel system will need an MCS certificate. This MCS certificate shows that the solar panels and the solar panel installer are both MCS approved – if they are not you will not be eligible for the feed-in tariffs.

4) Don't tell the installer you can buy the panels cheaper online. Of course you can buy things cheaper online if you look and if you want to but the people selling panels online are not spending money on doing your site survey, designing the system, employing installers etc. Neither will they drive to your house and sort any technical issues in future.
The Microgeneration Certification Scheme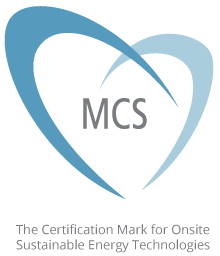 The Microgeneration Certification Scheme was set up in 2009 as a national quality assurance scheme that is supported by the UK Government Department for Climate Change (DECC). It is also acts as an eligibility requirement for the feed-in tariffs.
The MCS scheme is a comprehensive set of quality standards that all renewable energy products and installers in the UK have to adhere too in order to operate in the UK. All renewable energy products and installers have to be assessed and approved to become members of the scheme. Installers have to go through vigorous annual assessments to ensure that the installation company is competent and operating correctly.
When buying solar panels in the UK you need to make sure that you are buying from an MCS approved installer and that the solar panels that are being used also have their own MCS approval. If either of these two are not in place then your system will not be eligible for the feed-in tariffs which could be worth £100's or even £1000's per year.

How to choose a solar panel installer
If planning to buy solar panels you need to choose a quality installer. Good installers tend to come from a technical background with a desire to install high quality systems using premium components that will perform well for years to come. When choosing an installer look at the following factors:
1) MCS and RECC approved – The MCS is discussed earlier but it is also important that the installers are members of a consumer protection organisation such as the Renewable Energy Consumer Code, especially if you are planning to buy solar panels for a domestic installation.

2) Experience of the installers – When buying solar panels you want to use an experienced solar panel installer. Experience plays a big part in designing and installing quality solar panel systems that are going to perform well for years to come.

3) Solar Panel System Costs – This is important - you want to make sure that you are paying a fair price for the system that is being installed. But you need to be careful – you need to make sure you are not paying over the odds, but also you need to make sure you are buying quality components that are going to last for years. By doing plenty of research and talking to any friends who have had systems installed you will normally get a good feel for this.

4) Quote and representation of the payback figures – It's is normally a good idea to check the payback figures against an independent body like the Energy Saving Trust which has a great solar panel payback calculator. http://www.energysavingtrust.org.uk/domestic/solar-energy-calculator The Energy Saving Trust is a fantastic resource for impartial information about renewable energy and energy savings and there website is well worth bookmarking and a thorough browse.
Things to avoid and watch out for when buying solar panels

It make sence to follow guidance from RECC. They have a great 'Top tips for consumers'.
Do not place an order for a solar panel system without having a site survey from a technical surveyor and a definite quote.

There is no need to sign anything during the survey stage. It is best to spend some time looking over a quote in your own time.

Make sure the quote clearly defines the panel manufacturer, the inverter manufacturer and gives an estimate of the energy output.

Do not feel pressured to buy off a sales person or surveyor when they are with you.

It is not advisable to book a site survey from a cold caller without establishing exactly which company they are calling from and researching the company first.
Remember do your research. Research the solar panel installers, the company background and their trading history; research the solar panels to make sure they are a proven brand, and reseach the inverter to make sure it is the right type for you.

Buying the best Solar Panels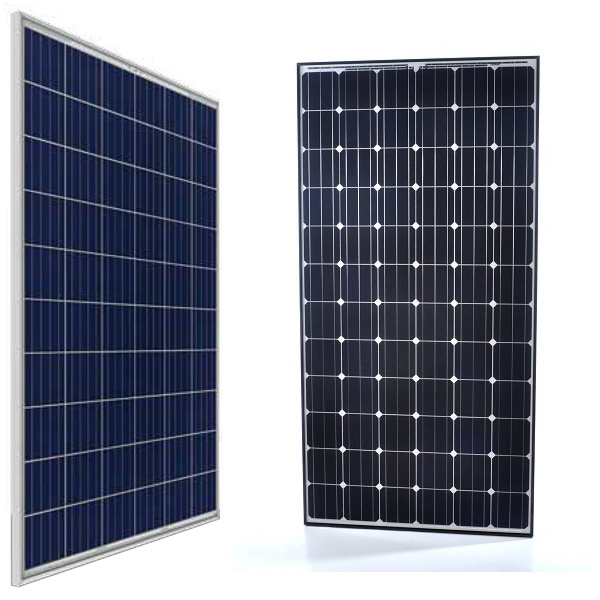 There are a number of factors to bear in mind when buying solar panels. Remember you want to choose the best solar panels for you and your property – which may not be the best for someone else with a different property. Factors to think about include:
Manufacturer – Is the solar module manufacturer a well-established company with a successful trading history? It makes sense to use established, experienced brands who are manufacturing to a high quality standard.

Panel efficiency – if you have lots of room you can save money by installing lower efficiency panels which take a bit more room. If you are restricted for room you might be happy paying a little extra to install high efficiency panels so that you can generate more solar energy from your available roof area.

Solar PV panel warranty – most panel warranties are 10 year product and 25 years performance – however arguably more important that this is – will the manufacturer be around in 20-25 years time if there are any warranty issues.

Costs – You want to choose a good performing panel but you don't want to break the bank. Like anything the top end, premium panels will cost more but you are paying for quality, high performance and ongoing product support.

Appearance – The aesthetics of the solar pv system can be important, especially if you are in a conservation area, require planning permission or if there are other local concerns. In the UK we have access to sliver and black framed solar panels with both blue and black cells and white or black backing sheets. The triple-black style panel with black frame, cells and backing sheet is a very sleek looking panel and great for situations where aesthetics is key.
Read more in our in depth article Choosing the best solar panels
Buying the best solar inverter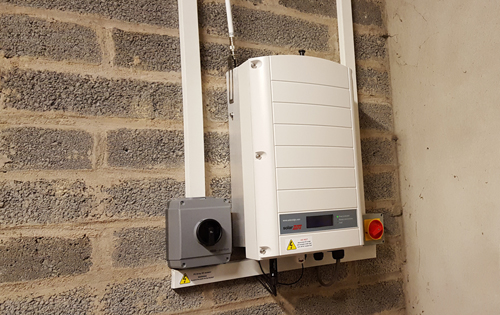 There are three main types of solar panel inverter that are commonly used for domestic and commercial solar panel installations in the UK:
Central string inverter

Central string inverter with power optimisers

Micro-inverter
Traditionally the majority of inverters installed were string inverters, however since around 2012 the growth in use of micro-inverters and power optimisers has grown dramatically.
With a central string inverter the solar panels are connected together in a string (in series) and a central inverter (or inverters) is used to convert the DC electricity from the solar panels to AC electricity for the grid. This is installed in a loft space or other suitable room or enclosure.
An inverter with power optimisers is when a central string inverter (or inverters) is used to convert the DC electricity from the solar panels to AC electricity for the grid. However on the back of every solar panel is fitted a power optimiser which ensures every single panel operates at the most efficient level at all times, separate from other panels in the string. Again the main inverter unit is often installed in a loft space or suitable room or enclosure.
A microinverter is when each individual panel has its own inverter fitted behind it. In this case AC electricity comes straight from the panels and there is no need for a central inverter.
Each of the three types has its own advantages and disadvantages. The string inverters tend to be the most cost effective option and very reliable. The micro-inverters and the power optimisers are great if you have any shading issues, or if you have panels facing multiple directions. They also tend to have slightly better warranties than the string inverters.

Buying solar panels - a checklist

Key Points

Buy solar panels for trade
Note the companies listed here supply solar panels for installation companies and require trade accounts.

Buy solar panels for kits
The companies listed here are companies I found after a search online - we can't vouch for them.